"What gets measured gets managed"
– Peter Drucker
And what gets managed…gets improved!
---
Spartan workout mode fitness gym sparta bodybuilding gift t-shirt – golderkey.co sarah jessica parker diet exercise men run sports cotton t-shirt gym fitness bodybuilding short sleeve slim t shirt male jogging workout training tee tops clothing
The Challenges
Returnable Shipping Assets (RSAs) have become increasingly popular among manufacturers and their trading partners to transport goods and drive efficiency throughout their supply chain. But, because they lend themselves to many other uses, they are often stolen or "borrowed" by customers and suppliers. They go missing, or just aren't used efficiently, causing bottlenecks in your production and supply chain. This all comes with a cost!
Thousands, and sometimes millions, of RSAs exist within a company's supply chain. Lack of disciplined processes and poor visibility into the location and movement of these containers can create significant levels of surplus and waste. In fact, up to 30% of RSAs in manufacturers' supply chains are in excess, underscoring the need to streamline these processes and gain visibility into the movement of RSAs…
The inability to track and trace returnable assets can have a HUGE financial impact on your business, including an investment in additional assets, lost or delayed orders, additional equipment, and the extra expense for employees to conduct searches, and to find workarounds for operational bottlenecks or perform manual audits.
Not to mention…the dreaded phone call to customers and suppliers requesting your RSAs be returned. While it doesn't have a financial impact, it can cause significant stress and irreparable damage to a business relationship. Plus, no one enjoys these contentious arguments.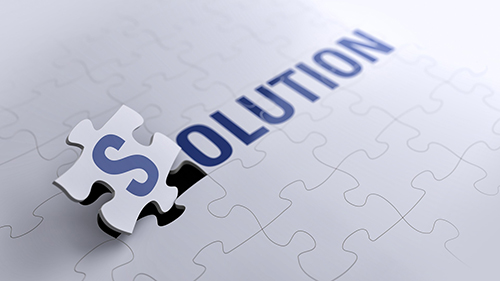 While a variety of solutions are available which track and trace RSAs, and can help you avoid the problems you're experiencing, choosing a system or technology that offers the best fit for an organisation will depend on your existing business processes.
Here are some things to consider while looking for a solution to your problems:
What is the biggest pain you're currently experiencing with your RSAs?

How much money are you losing each year on your RSAs?

Who is the solution provider, and what is their primary product/service? (E.g. do they primarily sell a different product/service and provide a tracking system as a secondary service?)

How much experience does the solution provider have with deploying Track and Trace systems?

Does the system provide an end-to-end customizable and scalable solution to EXACTLY fit your needs and resolve your biggest pains, or is it a one size fits all application?
How does the solution provider charge for their product/service? (E.g. do they charge for user licenses?)

Is the system a cloud-based solution or a desktop application?

Who is responsible for hosting and maintaining the database?

How many RSAs do you own, and are you using them most efficiently and effectively?

How will you gather data in order to track your RSAs?

Should you use bar code, RFID, 3G/4G tags, GPS, or interface with an existing in-house system?

What is your primary and secondary objectives for implementing a track & trace system?
Read More
---
We can help you answer all of these questions and more. Click here (or call 877-232-7255) and ask to speak with one of our tracking specialists. Don't worry…no hard sells and no obligations. Just an open-ended, two-way conversation to see if we can help solve your problems with our tracking solutions. And if we can't help, we'll tell you, and even point you in the direction of someone that possibly can help.
---
What Is Vestigo?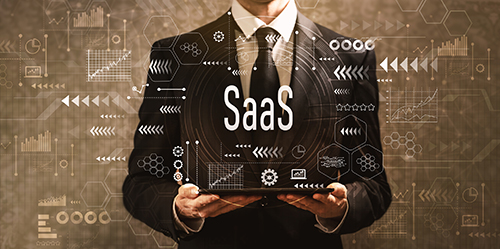 Vestigo provides cloud-based tracking systems for all forms of RSAs such as totes, IBC's (Intermediate Bulk Containers), pallets, racks, containers, cages, and dunnage.
Your Track and Trace system is completely customized to your exact needs. With Vestigo, you don't get a one size fits all system. Your system is custom tailored (bannered with your logo and colors to look like your system to your customers) to exactly track the physical flow of your assets.
Vestigo is an integrated suite of online applications that provides real-time, cloud-based, individual and aggregate, tracking systems for your returnable shipping assets. Not only can you easily capture and record critical, time-sensitive data, but more importantly, it allows you to examine analytical, on-demand reports to proactively make informed, timely decisions to streamline your supply chain.
You achieve end-to-end visibility of your RSAs. Your tracking system is custom tailored to fit your business model, and can include optional modules for inventory controls, automated electronic invoicing, Warehouse Management System (WMS), and ERP.
Read More
Bar Code, RFID, 3G/4G Tags, and GPS
Every application is different. Your business operates differently from your neighbor's business. There is no "one size fits all" solution. Therefore, you shouldn't invest in a one size fits all system.
This is one of the added benefits of our customized solutions. When you speak with one of our tracking specialists, they can help you understand the ins and outs of using bar code, RFID, 3G/4G tags, GPS, or interfacing with existing in-house systems.
---
Problems with Antiquated Methods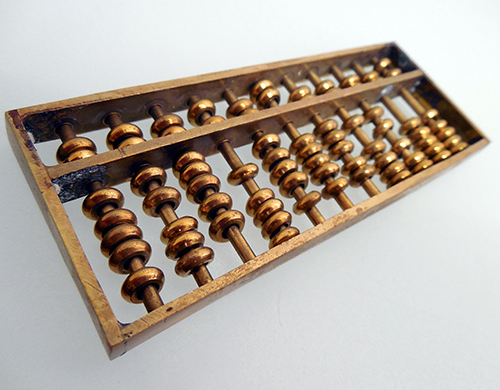 Attempting to manually track reusable containers is often one of the weakest links in a manufacturer's supply chain. As RSAs move between facilities, suppliers, and customers, the odds of them being misplaced, lost, stolen, re-purposed, damaged, have their location updated incorrectly, or not have their location updated at all, increases exponentially.
All of these problems lead to further issues such as:
Disruptions in operations,

Increased labor,

An increase in inventory requirements, which leads to an elevated Internal Cost of Capital on the company's balance sheet,

Demurrage charges,

Corrugated packaging penalties,

Enlarged expedite costs,

Order fulfilment shortages,

Arguments between customers and suppliers regarding counts and returns,

Excessive dwell or transit times.
Through improved supply chain visibility, strategic data collection methods, more accurate and efficient processes, and automated event management, you:
Regain complete control over your entire fleet of shipping assets,

Have the ability to closely 

manage

 your returnable assets without having to closely 

monitor

 them,

Can proactively assess where potential vulnerabilities lie.
We can help you get answers to questions such as:
What are the supply chain breakpoints and bottlenecks?

Where do the lost RSAs go?

Who is damaging your RSAs?
What is the true cycle time of your RSAs?

Which locations are less efficient with returns in comparison to the rest of your supply chain?

Where are assets being reused or dwelling longer than anticipated?

And more…
By developing an understanding of the location, frequency, and severity of the actions that causes the impairments in velocity, loss, and damage, asset owners can develop mitigation strategies and/or develop collaboration opportunities with customers and suppliers.
Asset users can obtain the same level of visibility of their own supply chain as it affects the products that are loaded to these assets. They can troubleshoot impairments in their supply chains and ensure on time and quality products as well as offering consumer's full traceability.

Read More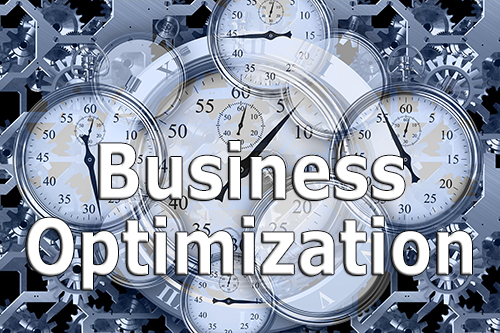 Why Vestigo?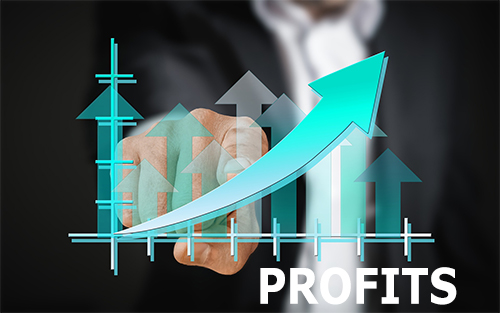 This is ALL that we do!
Since 1999, we've implemented and deployed hundreds of tracking solutions in many different industries. Having implemented tracking systems globally, coupled with a deep industry expertise, has proven that the methodologies and experience gained has helped our clients achieve real business results and innovation, quickly and cost-effectively. Find out how our customers feel about Vestigo.
Other tracking systems require you to perform installs and updates, isolate the number of users to the number of licenses purchased, or require you to adapt to the rigid design of their one size fits all application. With Vestigo, your tracking system:
Read MoreRead Less
---
Vestigo puts you in control of 
ALL
 of your shipping assets through automated reconciliation and advanced reporting capabilities through your tailor-made software solution. 
Click Here
 to read what our clients have to say about us.
---
Still Have Questions? Give Us a Call!
Call us for a free interactive strategy session with one of our industry experts.
Don't worry…you won't be speaking with a sales person. You'll be speaking with one of our systems designers. They'll ask you some questions to help understand the physical flow of your RSAs, find out what your biggest pains are, and what you want to achieve, and then help you figure out if we potentially have a solution to meet your needs.
Not only will they answer all of your questions, but they can provide you with a blueprint outline for deploying your tracking system, as well as quickly educate you on all of the new technology and hardware available. At the end of the call, you'll be a smarter buyer and be able to make informed decisions and recommendations. Other providers will charge thousands of dollars for this type of consultation. We do it to earn the right to help you with your business.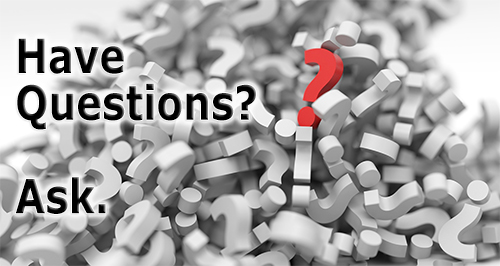 Powered by Vestigo Tracking Systems